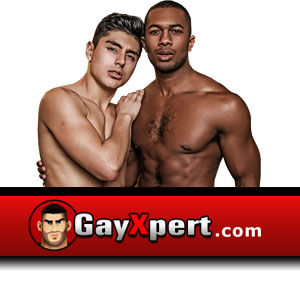 Are you at least 18 years old?
You must verify that you are 18 years of age or older to enter this site.
Les Portes Du Desir (Nomades III) DVD (Cadinot)

Your data is safe!

We ship world-wide!

Your right to return!
The language visits and work are over. From the cultural centre to the brothel and as far as the hotel in the Medina, exchanges erupt between students and their hosts. In a climactic orgy, the thirstiest cocks suffer the assaults of five residents while, on the terrace, three guests get it on. In the over-booked hotel, guests share their rooms with passing tourists and an inexperienced twink finds himself in the brothel, his cherry expertly plucked. The nights are just as hot as the days; bodies are covered with cement, dust and paint as the 25 candidates prepare everything for the new arrivals in Nomades IV. The goodbyes are heart-breaking. 'Les Portes du Désir' are finally wide open.
Running Time: 2h07min
Starring: Romain Minocescu, Sylvain Paka, Karim Nadir, Marco Parelli, Jacques Moulin, Lucas Samara, Guillaume Wagner, Mario Nadir
Director: Jean-Daniel Cadinot
Studio: Cadinot
Categories: DVDs & Media, DVDs, Classics, Group Sex / Gangbang, Nationalities / Ethnic Groups, Arabs, French, Twinks (18-22), Exclusive DVDs