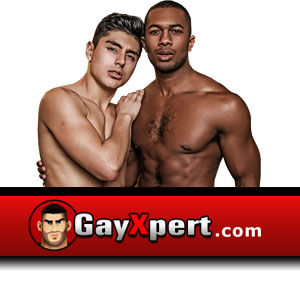 Are you at least 18 years old?
You must verify that you are 18 years of age or older to enter this site.
Wasserratten DVD (Wurstfilm)

Your data is safe!

We ship world-wide!

Your right to return!
A voyage at sea can splash it and squirt it all over you. Andreas wants to take a hot excursion on Berlin's waterways with some of his mates. Unfortunately, Felix isn't seaworthy because he's tied up at home. There's a sailor's big fat rope that needs his attention. Meanwhile on board everyone's got their trousers off and are having a good time in the bunks. On deck those masts are being given a good scrub and the only thing that is going to cool those hot pistons down is a dive into the lake. After all this hot summer action, Andreas isn't allowed to take a break. He has to deal with a cheeky nocturnal burglar and give him a good hammering. Then the only thing that's going to be stolen here is sperm - and plenty of it!
Running Time: 100 min
Director: Christian Slaughter
Studio: Wurstfilm
Categories: DVDs & Media, DVDs, Nationalities / Ethnic Groups, German, Studs
This is a PAL compatible DVD (Europe, Asia, world-wide);
Note for Customers in North America: Some older or cheaper DVD players in North America may not support PAL or may require a manual setting to PAL. Please check the manual of your DVD player or use the DVD drive in your computer to watch this DVD!
PAL compatible DVD players are available in the US for as little as $30. Just search for 'PAL DVD player' on Amazon, eBay or other shopping sites.