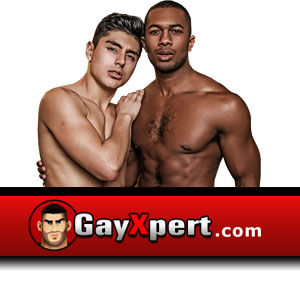 Are you at least 18 years old?
You must verify that you are 18 years of age or older to enter this site.
Gentlemen #15: Suited For Sex DVD (LucasEntertainment)

Your data is safe!

We ship world-wide!

Your right to return!
You can't expect guys this hot to keep up a strict professional decorum: let's admit they are always Suited For Sex! In Gentlemen 15, Lucas Entertainment takes its cast of dick-crazed executives to Fire Island for a business retreat. There the hunky bearded otters Xavier Jacobs and Sergeant Miles drop their slacks and fuck each other raw. Drae Axtell has Rikk York assume the position for his huge Puerto Rican cock. Afterward, Sergeant returns to shed his suit with Dylan James to show off their tattoos during bareback sex. And when Dylan and Rikk both find themselves sexually hungry again, they search each other out to fulfill their appetites!
Running Time: 182 min.
Starring: Xavier Jacobs, Sergeant Miles, Drae Axtell, Rikk York, Dylan James
Director: Michael Lucas
---
A note about barebacking:

This film contains bareback sex or cum eating scenes. Without further protection, these are unsafe sex pratices that put you at risk of HIV and other sexually transmitted infections (STIs). WE STRONGLY DISCOURAGE UNSAFE SEX!!!

For further information about Safer Sex, PrEP and protection through treatment, please check, e.g., these links: Avert.org, PrEP.global and I Want PrEP Now.
---
Studio:
LucasEntertainment
Categories:
DVDs & Media
DVDs
Bareback
Fetish
Suit & Tie
Studs
Hairy Men
Exclusive DVDs