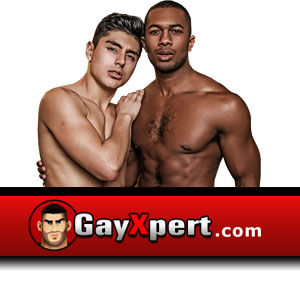 Are you at least 18 years old?
You must verify that you are 18 years of age or older to enter this site.
Elder Lindsay #1 DVD (Mormon Boyz)

Your data is safe!

We ship world-wide!

Your right to return!
Elder Lindsay is new to the mission, but he has the confidence of an experienced missionary. With his good looks and charming personality, people are always happy to give him what he wants. Naturally he's pretty cocky. On his first day as a missionary he brazenly seduces his mission companion and takes the boy's virginity. Elder Lindsay thinks he can keep this transgression secret, but it's not long before the two boys are at it again. Only this time, Elder Lindsay's confidence leads to carelessness and he's caught. But his church leaders don't put an end to his erotic exploration - they introduce him to Mormonism's gay sex cult, sure that the boy has what it takes to become one of them.
Running Time: 140 min.
Starring: Bishop Angus, Brother Johnson, Elder Lindsay, Elder Ricci
---
A note about barebacking:

This film contains bareback sex or cum eating scenes. Without further protection, these are unsafe sex pratices that put you at risk of HIV and other sexually transmitted infections (STIs). WE STRONGLY DISCOURAGE UNSAFE SEX!!!

For further information about Safer Sex, PrEP and protection through treatment, please check, e.g., these links: Avert.org, PrEP.global and I Want PrEP Now.
---
Studio:
Mormon Boyz
Categories:
DVDs & Media
DVDs
Bareback
Daddies
Young Studs
Hairy Men